Access Senior Housing Business Directory
Access Senior Housing Business Directory is a division of 2BeMA Network Inc d.b.a. Haris & Company. Haris is dedicated to meeting the unique, changing needs of senior housing residents, investors, professionals, and vendors from coast to coast. With over one billion dollars in transaction experience in the senior housing market, we leverage unsurpassed expertise to offer a full range of consulting and marketing services for communities of all sizes.
Smart Software Solutions customized this WordPress site by creating a series of custom WordPress plug-ins. This will allow future WordPress and Theme upgrades to be easily installed with minimal extra work to carry forward site customizations. Smart Software Solutions provides hosting for this site and acts as webserver and database administrator.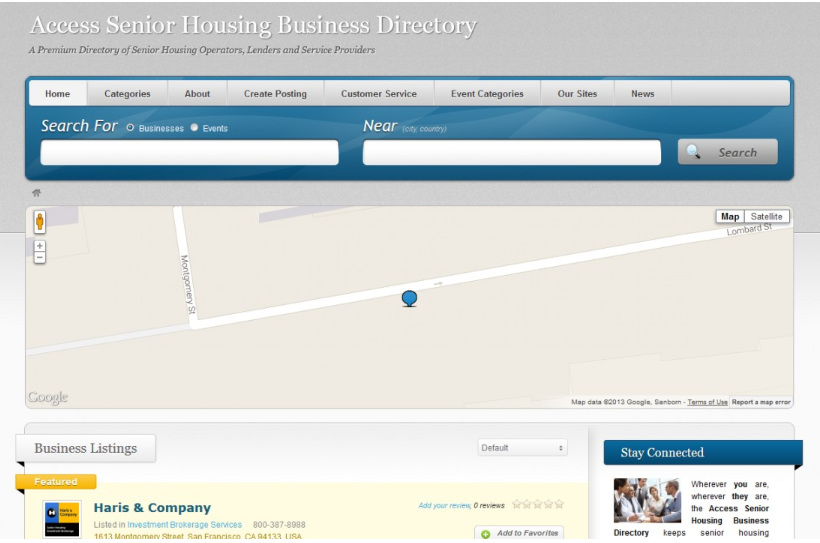 ×
Want to Learn More?
This is just a sample of what we can do. We have 15 years of experience working in nearly every technology and industry. Whatever you are doing, we've done it and are prepared to tackle your project. Reach out and we will discuss it with you.