Access Senior Housing
Access Senior Housing ('Access') is founded on the transaction experiences of senior housing principals and professionals like yourself. What you are looking at today is the culmination of years of deal making experiences of those in the know, all distilled down into a highly usable and functional online tool. Enter new transactions and experience the tremendous benefits this tool provides.
Smart Software Solution took over development of this WordPress based system in 2011 and saw it through to completion. We are currently working with Haris Company to deploy additional versions of this site that will cover other markets. This site is hosted on Smart Software Solutions servers and we provide both webserver and database administration.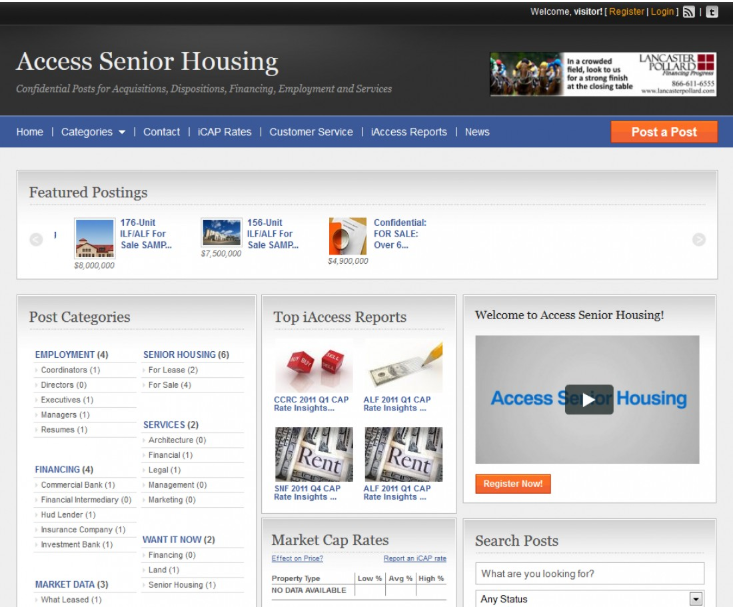 ×
Want to Learn More?
This is just a sample of what we can do. We have 15 years of experience working in nearly every technology and industry. Whatever you are doing, we've done it and are prepared to tackle your project. Reach out and we will discuss it with you.