AlumniForce
AlumniForce is a revolutionary new way to connect shoppers to brands. By identifying shoppers in university databases who are showing specific online buying behaviors, interested buyers can be targeted with a series of highly relevant messages from the university organization on behalf of their sponsors.
Smart Software Solutions has worked closely with AlumniForce from its inception to bring this project to realization, coordinating all development, administration, and hosting requirements.
Testimonial
I am very pleased with your Project Management capability. Your team has excellent communication skills and a fast response and turnaround time. Highest work quality. I can say that Bryce and the team at Smart Software Solutions is an honest and decent group of people with the highest work ethic I have seen for a development team. I would not hesitate to recommend them.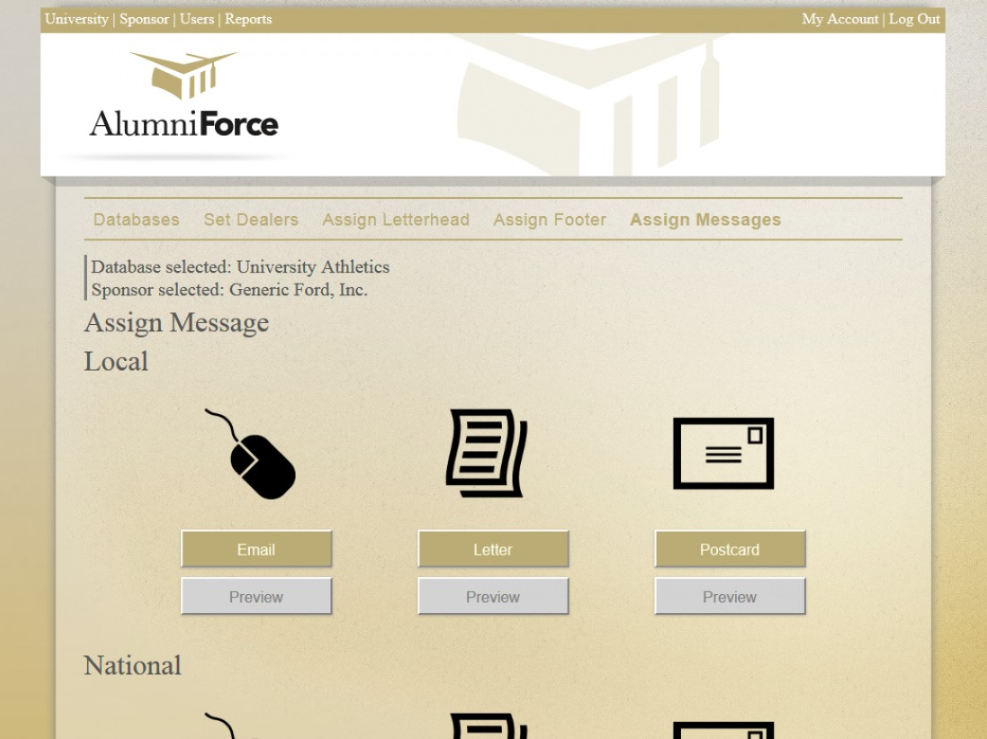 ×
Want to Learn More?
This is just a sample of what we can do. We have 15 years of experience working in nearly every technology and industry. Whatever you are doing, we've done it and are prepared to tackle your project. Reach out and we will discuss it with you.