Envision Technology Advisors
Like Smart Software, Envision Technology Advisors provides US-based business and technology consulting services, including virtualization and infrastructure services, cloud services, enterprise data, managed services, and website design and development.
Smart Software Solutions has partnered with Envision to augment their staff and provide on-going development services. Specifically, we operate as sub-contractors on their behalf to provide services to a large fortune 500 financial services institution.
Discover move about Envision Technology Advisors at http://www.envisionsuccess.net/
Testimonial
I think the job you guys did was great, you made the process very easy, the customer liked the result, and I have been very happy with the process end-to-end.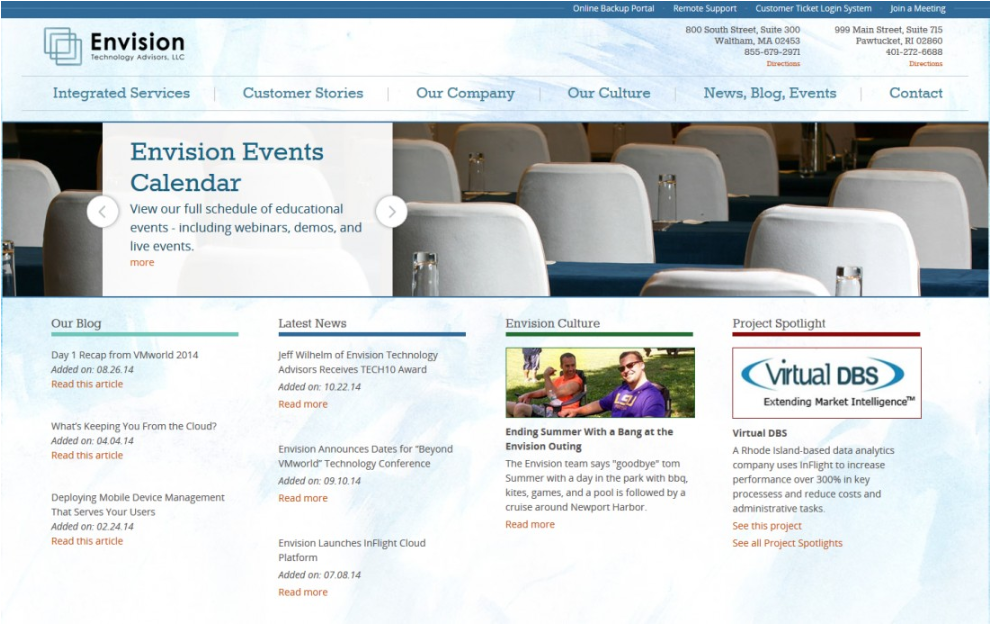 ×
Want to Learn More?
This is just a sample of what we can do. We have 15 years of experience working in nearly every technology and industry. Whatever you are doing, we've done it and are prepared to tackle your project. Reach out and we will discuss it with you.