South Dakota Attorney General's Office
We designed and developed a highly customizable and flexible content management system for South Dakota's Office of the Attorney General. This system permits dozens of users to independently manage the content of their departments while still commiting to a uniform look and feel. The granular permissions system also restricts individual's access to just their specific responsiblities.
In addition to the content management system, we developed several custom components for handling:
Consumer alerts
News
Consumer complaint submission and review
Beyond the initial deployment, we conducted classes with the staff to instruct them to use the new system. We also provided one-on-one followups for additional assistance.
South Dakota's Attorney General's office continually comes back to us for guidance, support, and new feature development.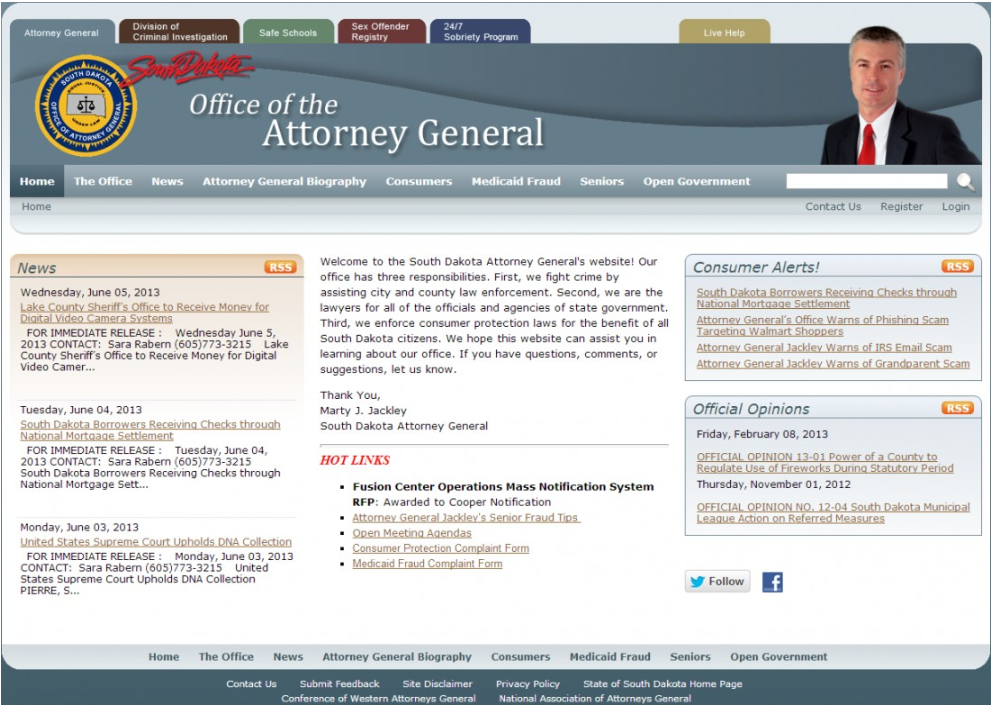 ×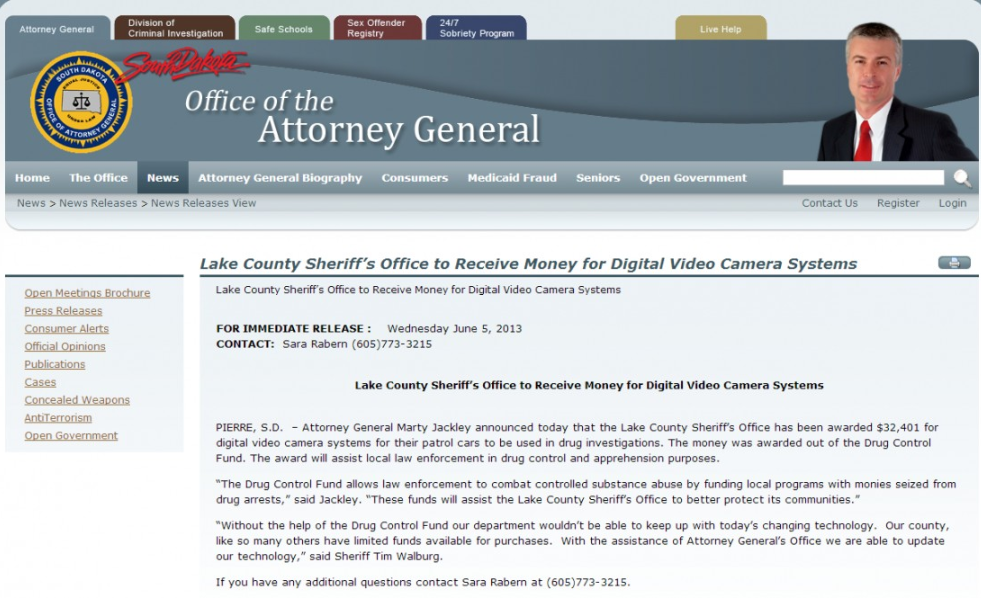 ×
Want to Learn More?
This is just a sample of what we can do. We have 15 years of experience working in nearly every technology and industry. Whatever you are doing, we've done it and are prepared to tackle your project. Reach out and we will discuss it with you.